RevuForte
Submit By : NiCexx
About RevuForte
Tengah syok2 aku lyn lagu metal dari band Element tetiba jer aku ada instinct nak lyn band Malaysia. So per gi aku try la listen lagu dari band RevuForte (nasib bek diorang add myspace aku haha). First listen perghhh aku xcaye ni lagu diorang, explore punyer explore memg kompem ni lagu diorang. Kalo korang x caye listen use your's own ear haha.
Aku nak story sikit pasal kewujudan band ni, per yg best sgt band nih sampai aku naik giler mau review diorang. Band RevuForte ni berpangkalan dan memulakan agenda diorang di sebuah area yg dikenali as  Subang Jaya. Diorang mengalunkan melodi bergenre Rock, Progressive, Hardcore antara genre yang sememangnyer mempunyai follower yg ramai dan kuat head banging (aku slh sorangnyer adess). Why they choose RevuForte sbg nama band, knp x nama kicap itam ker, head stone ker, capati berpuaka ker haha. Revu tur bermaksud a type of multi-act popular theatrical entertainment manakala Forte lak bermaksud dynamic music yg kuat dan ada full energy, perghhh aku rasa diorang rujuk kamus omputih cari nama band haha canggih btul.
Okeh band ni bermula pada 2 tahun yg lepas apabila sorang mamt yg bernama Afiq yg mendapat idea bernas untuk membentuk satu band hardcore, dlm pencarian mamt Afiq ni bertemu jodoh lak ngan tiga mamat nih iaitu Asrul,Daniel dan Ryan maka secara rasminya lengkaplah lineup diorang nih. bermulanyer perjuangan mrk dgn menghasilkan first song iaitu Greed yg musicnyer agak kool hehe. Namun mcm biasalah prob band, Daniel meninggalkan band RevuForte koz ada problrm ngan leader diorang Afiq (aiseh come on la). Lepas tu lak muncul lak mamat Adrie mnyelamatkan keadaan join band diorang nih. Tp lg skali sorang member band lak decide nak quit yakni Ryan adesss. Namun kerja perlu diteruskan, msh ada gi 3 lagu harus diorang finishkan wlpun tinggal 3 org ajer. Dan yg beshnyer EP diorang akn bakal diberanakkan sblm bulan Oktober (aku nak EP free ek haha).
Band nih dianggotai oleh 3 org mamat iaitu Afiq as vox, lead guitar, Asrul as bass dan Adrie as drummer. diorang nyer ex member lak Daniel as drummer dan Ryan as guitar (dalam kenangan). beberkalkan genre Rock, Progressive, dan Hardcore kalo dicampur ada sound like Hardrock boleh dianggap agak kool koz jrg band yg bernai cube adunan music sedemikian haha. bunyi guitar cantik, drum dier agak teratur yakni timing yg smart dan sore vox dier agak mls nak nyanyi lagu haha but tersendiri koz jarang local band sore mcmnih. Part aku suker adalah drum dier koz bunyi dier agak xkelam kabut dan element sound drum dier agak tersendiri syok woo dgr. bab guitar lak memg awsome dari cara mengorengnya makaih sedap la gak. tp ada part tu kalo didgr bebetul ada mcm sound band UK iaitu MUSE dan hardcore dier xtrlalu strong but still mengancam local band len ( sori beb komen membina jgn marah ek).
wokeh lagu2 yg diorang dah hasilkan lak like Greed, Servitude dan i believe i will. For next song yg diorang hasilkan next month adalah Forgive Me (xsbr2 aku nak dgr haha). Mereka gak byk wat performing acts such as Astro Pilot Drama(Overnight Superstars), Cloth & Clef, Lepaq, Ampang Gudang Noisy. uyooo ada gak kemajuan band nih haha. For EP diorang korang tggu bln Oktober nih ek.
aku usha influence diorang nih perghhh cun gak like ARCH ENEMY, AS BLOOD RUNS BLACK, BULLET FOR MY VALENTINE, CHILDREN OF BODOM, CHRIS DAUGHTRY, CROMOK, KILLSWITCH, ENGAGE LAMB OF GOD, LIMP BIZKIT, LINKIN PARK, LOVE ME BUTCH, METALICCA, MUSE, NEVERMORE, SLIPKNOT, SYSTEM OF A DOWN dan TRIVIUM. Mak aih canggih tul influence band diorang nih. Similar band diorang nih aku xdpt find la haha kalo ada gtau aku ek.
hehe skang ni bab pedas sikit la koz nak komen lagu kpd Afiq aku komen membina ek haha. Lagu pilihan aku untuk dikomentar adalah Greed dan I believe, I will. For lagu Greed Sound guitar dan drum memg ngam teratur sikit dgn timing yg cantik. Suker dgr sound guitar dier rancak dan bertenaga manakala sound drum dier memg kena la ngan unsur hardcore yearghhhh. Vox dier la haha memg ada kelainan skt, mule2 aku dgr ada sound mcm sore band luar jer haha, bagi akulah sore vox Afiqla yg mempelbagaikan music diorang nih koz sore dier berenergy but relax jer. However diorang nih msh xleh lari dari unsur2 influence diorang tp most local band pun cmtur gak ek. Skng lagu I believe, I will lak (ni atas permintaan sorang awek). Per yg aku dgr acoustic dier lebih kurang band2 agresif yg men acoustic. But sore vox dier tetap bertenaga ke lirik dier memg enjoy didgr. Kalo wat perform kat gig mst melayang2 org dgr haha. Pe pe hal memg feel la lagu2 band RevuForte.
nih ayat pembakar semangat diorang RevuForte aku komen ni untuk kebaikan ek haha.
to inspire people pick up their instrument and play music.. and lyrically will make people learn more about life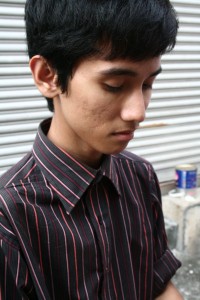 AFIQ AKA VOX & GUITAR
20 TAHUN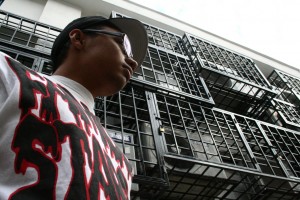 ADRIE AKA DRUMMER & BACK UP VOX
19 TAHUN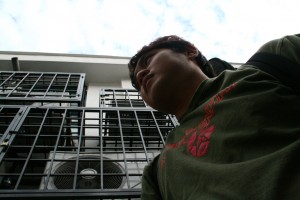 AZRUL AKA BASS & BACK UP VOX
23 TAHUN
Lirik Greed

It's all the lie that i have to wait,
It makes me wanna break,
I feel the pain,
It's so insane and it's been torturing me!!!

U owed me nothing,
U owed me nothing at all…
i don't wanna hear your sympathies… no more…

I? i'm falling down,
You try manipulate what's on my mind,
Now? you're feeling good,
You try manipulate what's on my mind..
Lirik I believe I will

Hey, look at me..
And I will always be there to help you..
When I? I'm trying to be…
I'm dying to be the best man that
You've ever had…

Hold my hand….gently..
Can you feel the chemistry?
WE ARE MEANT TO BE…

And I…
I believe and I will…
Never find a girl like you…
It means so much to me…
By the way you look at me…
FOR DETAIL N CONTACK:
http://www.myspace.com/revuforte
017 2372914 – afiq ikram
*p/s: this band need gig n any organizer plz contact them…

ni la teddy bear yg paling comel prnh aku hug….haha
TEXT BY KUGIRAN_DARAH
EDITOR BY NICE