Lan (Ex-MUH) kini dengan Azlan And The Typewriter
Submit By : Joe =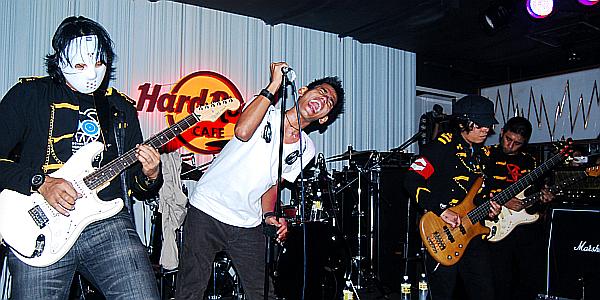 Persembahan terakhir Lan bersama Meet Uncle Hussain
Aku rasa semua sudah tahu Lan bekas vokalis Meet Uncle Hussain kini telah menubuhkan Band baru yang diberi nama Azlan & The Typewriter. Lan secara rasminya keluar daripada muh selepas show terakhir mereka di hard rock cafe KL. Kenapa Lan keluar sedangkan nama Meet Uncle Hussain sedang menjadi buruan penganjur? Perbezaan ideologi menjadi punca Lan menarik diri daripada Meet Uncle Hussain, Ideologi apa? aku pon tak tahu. Dikatakan penganti Lan adalah Black daripada siri realiti Mentor. WTF? Mentor! hancus MUH nanti.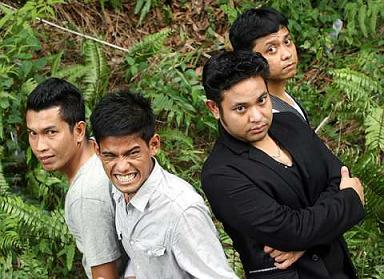 Azlan & The Typewriter
Taja pon boleh nyanyi kan tapi identiti MUH memang diakui terletak pada keunikan suara Lan. Walau apa pun yang berlaku kami di Malayapark tetap "support local acts". Dengarkan single terbaru dari Azlan And The Typewriter Kelibat Si Penyair. Info berkenaan Azlan And The Typewriter akan aku update sekarang ni aku cuma jumpa gambar mereka sahaja dan aku sedangmenunggu update dari Lan sendiri berkenaan dengan profile band terbaru mereka. Kepada peminat Lan mahupun MUH teruskan support our local acts!

Myspace : http://www.myspace.com/azlanandthetypewriter
Azlan & The Typewriter Galery (Klik pada gambar untuk besarkan resolusi)